Project Brief
Reckoning with the past in order to build a more equitable future in Durham, North Carolina.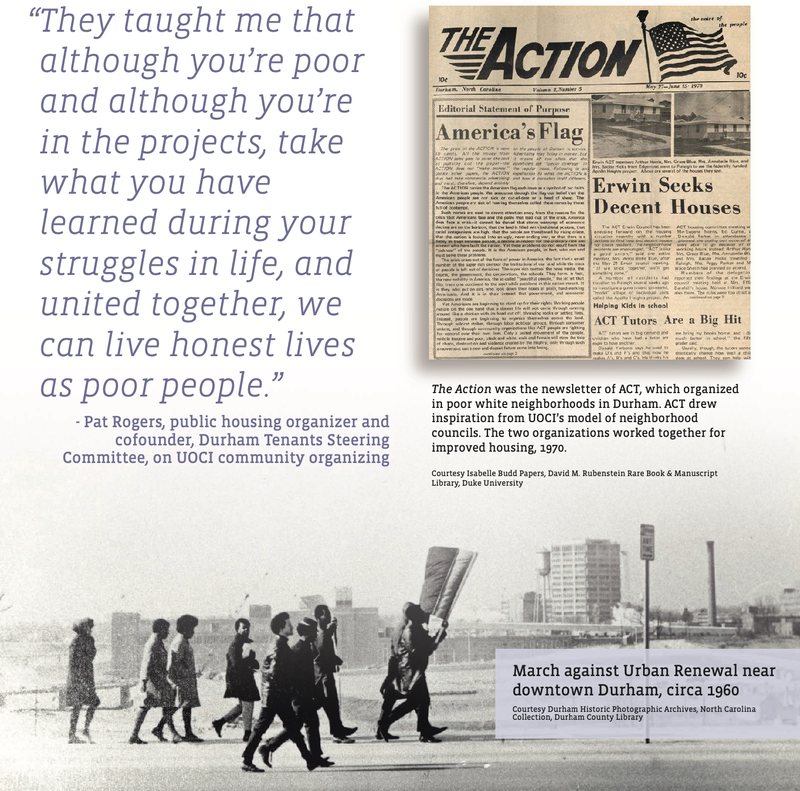 RAD coordinated exhibit design and digitization for Bull City 150, a public history project which examined the history of housing and education in Durham, North Carolina through a racial equity lens in order to spark conversations about how the city could change for the better on the eve of it's 150th anniversary year.
In partnership with Scaffold Exhibits and Consulting, RAD designed engaging and information-rich exhibits about housing (Uneven Ground), and education (The Schools We All Deserve). For the latter, RAD designed and fabricated an audio interactive where visitors could pick up a 1960s-era desk telephone to hear the stories of activists involved in desegregating Durham's school system at the time, as well as coordinating design for the exhibit as a whole.
In 2018, the project was awarded the Fair Housing Advocacy award from Durham's Human Relations Commission.